Sharing the Investment in your W&J Education.
Together, we invest in the brightest, most academically accomplished students who have demonstrated strong, moral character, proven leadership ability, and active community service. These students, who represent diverse backgrounds and experiences, have the propensity to make a meaningful impact in the world as successful educators, entrepreneurs, researchers, business leaders, doctors, lawyers, and community leaders.
Our value
proposition
is simple
Each student is encouraged to design their college experience through real-world experiences, hands-on leadership opportunities, and highly customized academic curriculum. The result is an individual who is immediately ready to contribute and to lead in an ever-changing world with integrity, confidence and practical experience.
But can I afford W&J College?
Yes, a W&J education is affordable. Our financial aid counselors will work with you to determine your financial aid offer. But, let's see how affordable W&J really is.
$
Total tuition, room, board, and fees.
Remember to file the FAFSA!
This ensures that your individual aid offer shows you the best way W&J can invest in you, and that you can invest in yourself
$
Average institutional aid and scholarship funding for incoming freshman, including:
Thanks to the generosity of W&J alumni and other donors, W&J offers a range of merit scholarships including our signature W&J Thrive Scholarship which starts at $33,000 a year, as well as the Presidential, Scholars, and Dean's scholarships.
W&J and its giving donors offer a number of W&J College Grants to eligible full-time students, including our Visit Grant, Alumni Referral Grant, Out-of-State Grant, and to those who demonstrate need for financial assistance.
$
Average annual net cost of attence before loans, additional grants, and scholarships
Students should begin by considering Federal Direct loads with a number of repayment options before turning to private or alternative loans. Parents also may be eligible for additional Direct PLUS loans. But utilize all scholarship and grand funding options first.
State and federal grant programs are also available for students who demonstrate need for financial assistance.
Average annual net cost of attendance
What you pay.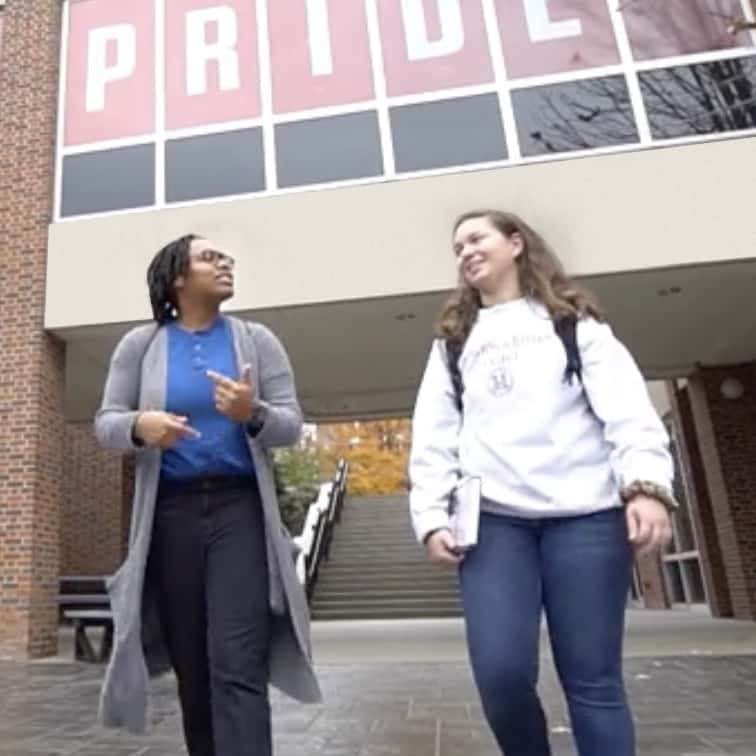 "W&J is willing to give you the time and money to make sure your future is here."
- Jakerra Lance
History and Computing & Information Studies Double Major
On average 40% of students participate in a federal or W&J work study program in which they not only are awarded a financial stipend, but also skills for the future.
%
student loan default rate vs. national average of 10%
%
of W&J students receive at least $23,00 in scholarships
%
of financial aid awarded as "gift aid" meaning no repayment required after graduation
Your Return on Investment
%
of Graduates are employed or in graduate school within 6 months of graduation
$
median starting salary for recent graduates
connections with our alumni network
What's Next?
Contact the Admissions Team to learn how affordable a W&J education really is.