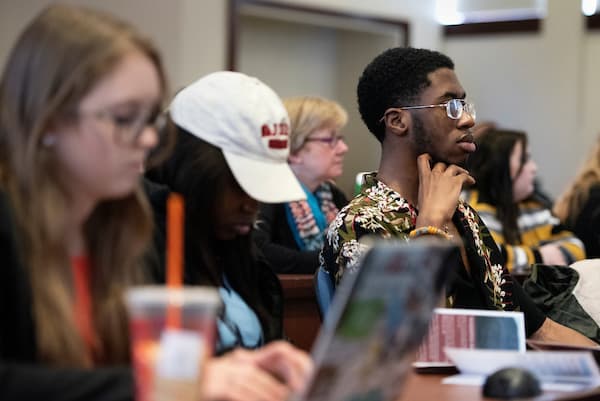 Create Your College Experience for Your Profession and Success
Students engage their intellectual capabilities allowing them to find their voice, pursue their passions and prepare them to lead a life of ethical leadership.
Academics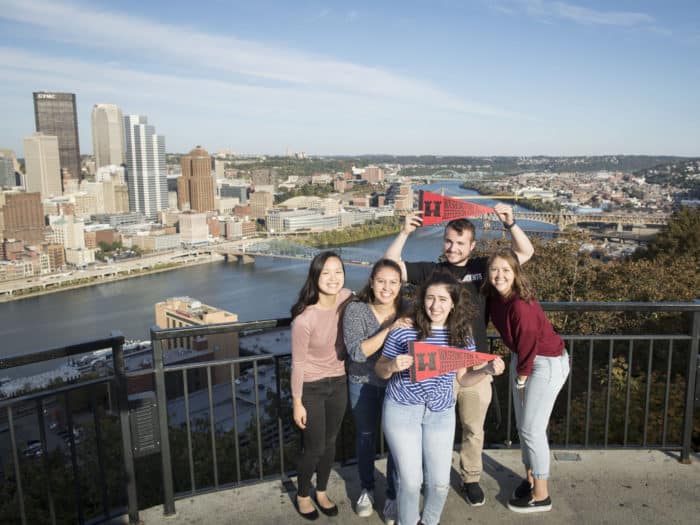 Professional Readiness to Career Success
Our college experiences connect students with the real world, allowing them to build networks and position themselves for success.
Beyond the Classroom
The Pittsburgh Connection
W&J College is in a suburb outside of one of America's most livable cities. W&J students gain valuable experiences with leading national and international employers located in downtown Pittsburgh.
Pittsburgh Connection
Connect with a Community
Play an intramural sport. Take part in a speaking event. Join a student organization. You'll find so much to be part of at W&J.
Student Activities
Strong Alumni Network
Once a President, always a President. When you graduate, you can tackle the world with help from a vast network of W&J alumni.
Alumni Resources
"I could go on and on about connections I made with staff and my peers through student activities and groups. Just the constant support I had through them gave me a family there even though my family was four hours away."
Jeffrey Germak '14
"My W&J education has encouraged me to travel and experience cultures that are different from what I know. My independent research gives me the opportunity to get experience studying something that I will have a career in in the future," Kelsea said.
Kelsea Siter, Public Policy '20
Completing a study sponsored by the National Aeronautics and Space Administration (NASA) may seem daunting for an undergraduate student, but for psychology major Brach Herzig '20, it's all in a day's work.
Brach Herzig, Psychology '20
After completing my first Magellan in Florida…I had the idea to study baseball, but I wasn't sure how I could make it a research project. Then, I thought about how players come from all over the world to play in the U.S.
Brooke Shuck, Business Administration, '20
As the national conversation shifts to include decreasing stigma about seeking mental health treatment, Ben Heim '21 wanted to understand the problem globally and learn to fight against it.
Ben Heim, Psychology '21
98
%
percentage of W&J graduates who complete their education in 4 years
97
%
percentage of 2019 graduates employed or continuing their education
300
+
alumni mentors ready to assist current students