You did it! Congratulations on your acceptance to Washington & Jefferson College, a leading four-year, residential college for future leaders and global citizens. We can't wait to start your first year experience this summer and greet you on campus in the fall.
Now that you have your acceptance in-hand, you can start preparing for your first year at W&J College by taking care of these tasks.
Complete your FAFSA
File your FAFSA at www.fafsa.gov (W&J's school code is 003389).
Your student was accepted at W&J College! It's a milestone for them and for you. Know that we're here to help them to make the transition and succeed over the next four years. And, we're here for you, too.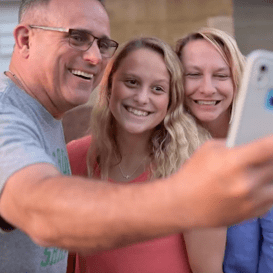 Once you've made W&J your official college choice by submitting your deposit, we need you to complete course assessments for mathematics and language placement in order to help us handcraft your course schedule for your first semester.