With W&J College student-athletes making up nearly half of the student body, athletic life on campus is a critical part of student life, for those on the team and those who cheer you on. We have dedicated coaches and mentors to take you to the next level and some of the most impressive practice and playing facilities in Division III.
Men's sports include baseball, basketball, cross country, football, golf, lacrosse, soccer, swimming and diving, tennis, track and field, water polo, and wrestling. Baseball has advanced to two College World Series since 2017. Football has posted a winning record in 36 consecutive seasons. Men's Golf has 20 conference titles. We're proud of our student-athletes and what they've accomplished on and off the field - and they're hungry for more. Join the team and see where it takes you.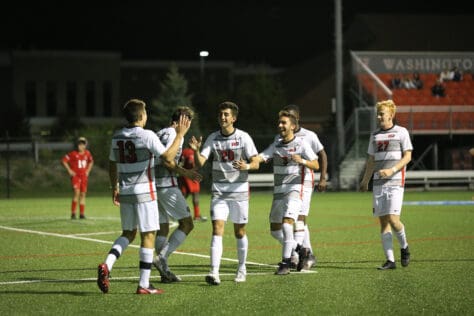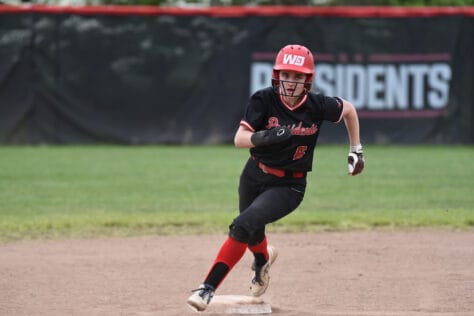 Women's sports include basketball, cross country, field hockey, golf, lacrosse, soccer, softball, swimming and diving, tennis, track and field, volleyball, and water polo. On our women's teams, players are breaking records and winning championships. Our women's basketball team has won at least 20 games in 12 of the last 16 seasons. Our women's tennis team captured its first Presidents' Athletic Conference Championship during the 2019-20 season. We are proud of our past, but our focus is on an even more accomplished future on and off the field. We want you to help us get there.
Faculty & Staff Mentor Program
When you play for W&J College, you join a team of advocates to help you bridge academic and athletic commitments and excel in the community.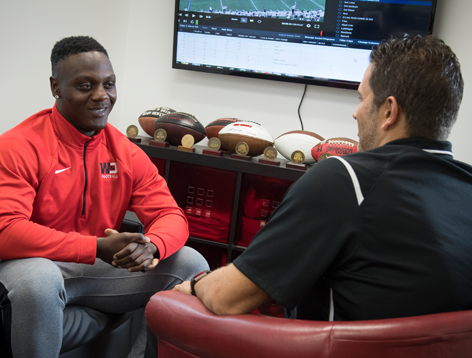 "(Becoming an) All-American was something incredibly special for me…to finally do what I hadn't been able to do after so many tries in my last race wearing a Washington & Jefferson uniform is something that I will cherish forever."
Harley Moyer '18
READ THEIR FULL STORY
"Coach (Coghlan) always said we need to play W&J field hockey. This means we play a hard, respected and classy game. She didn't just impact our skills on the field, she impacted our character and attitudes off the field."
Rachel Buyan '19
READ THEIR FULL STORY
Learn more about becoming a W&J Student Athlete!
Fill out our recruitment questionnaire today.