With W&J College student-athletes making up nearly half of the student body, athletic life on campus is a critical part of student life, for those on the team and those who cheer you on. We have dedicated coaches and mentors to take you to the next level and some of the most impressive practice and playing facilities in Division III.
Men's sports include baseball, basketball, cross country, football, golf, lacrosse, soccer, swimming and diving, tennis, track and field, water polo, and wrestling. Baseball has advanced to two College World Series since 2017. Football has posted a winning record in 39 consecutive seasons. Men's Golf has 20 conference titles. We're proud of our student-athletes and what they've accomplished on and off the field - and they're hungry for more. Join the team and see where it takes you.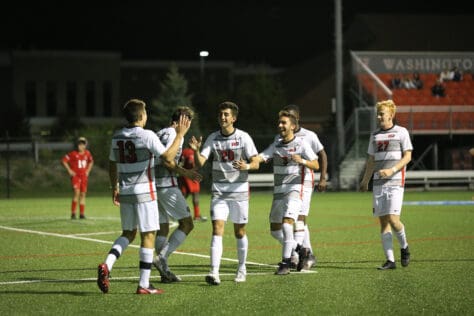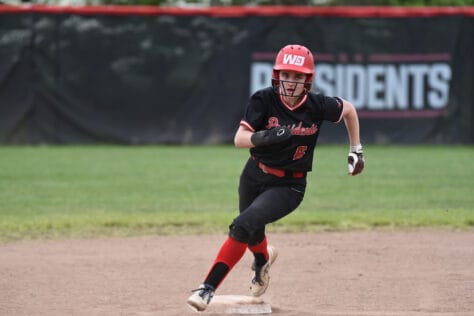 Women's sports include basketball, cross country, field hockey, golf, lacrosse, soccer, softball, swimming and diving, tennis, track and field, volleyball, and water polo. On our women's teams, players are breaking records and winning championships. Our women's basketball team has won at least 20 games in 13 of the last 17 full seasons. W&J women's basketball program captured the 2021-22 conference championship. The women's lacrosse team repeated as Presidents' Athletic Conference champions with its title win in May of 2022. We are proud of our past, but our focus is on an even more accomplished future on and off the field. We want you to help us get there.
Faculty & Staff Mentor Program
When you play for W&J College, you join a team of advocates to help you bridge academic and athletic commitments and excel in the community.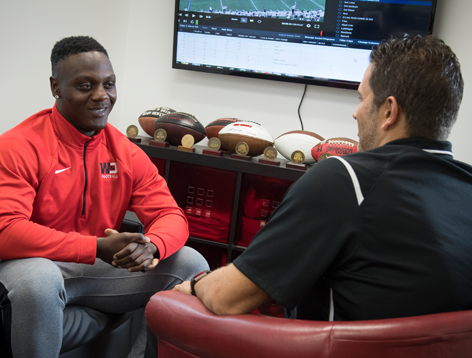 "It was a big redemption year for us…that really pushed us to be better this year. We felt like we were the underdogs going in. I think that was a huge advantage for us and helped us relax a little bit."
Maya Krishnasamy '22
READ THEIR FULL STORY
"Whenever I was looking for an internship, I really wanted some leadership aspect," Knowell said. "I wanted to show on my resume that I had some leadership experience and that I'm capable of leading."
Keith Knowell '21
READ THEIR FULL STORY
Learn more about becoming a W&J Student Athlete!
Fill out our recruitment questionnaire today.