Uncommon Value:
The W&J Competitive Advantage
Together, we invest in the brightest, most academically accomplished students who have demonstrated strong, moral character, proven leadership ability, and active community service. These students, who represent diverse backgrounds and experiences, have the propensity to make a meaningful impact in the world as successful educators, entrepreneurs, researchers, business leaders, doctors, lawyers, and community leaders.
Our value proposition
is simple
Each student is encouraged to design their college experience through real-world experiences, hands-on leadership opportunities, and highly customized academic curriculum. The result is an individual who is immediately ready to contribute and to lead in an ever-changing world with integrity, confidence and practical experience.
Student Outcomes
See the stories of what opportunities W&J students pursue after graduation.
Discover the Best Value at W&J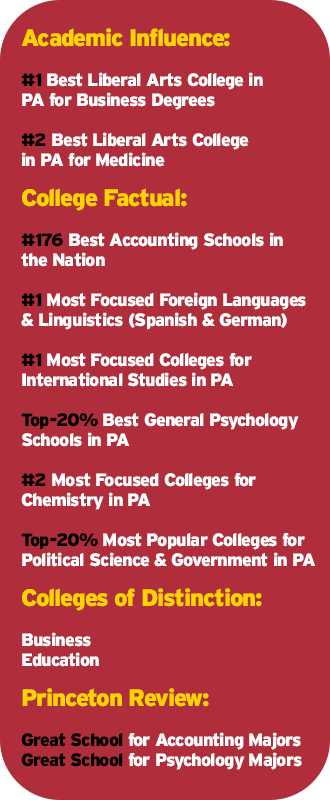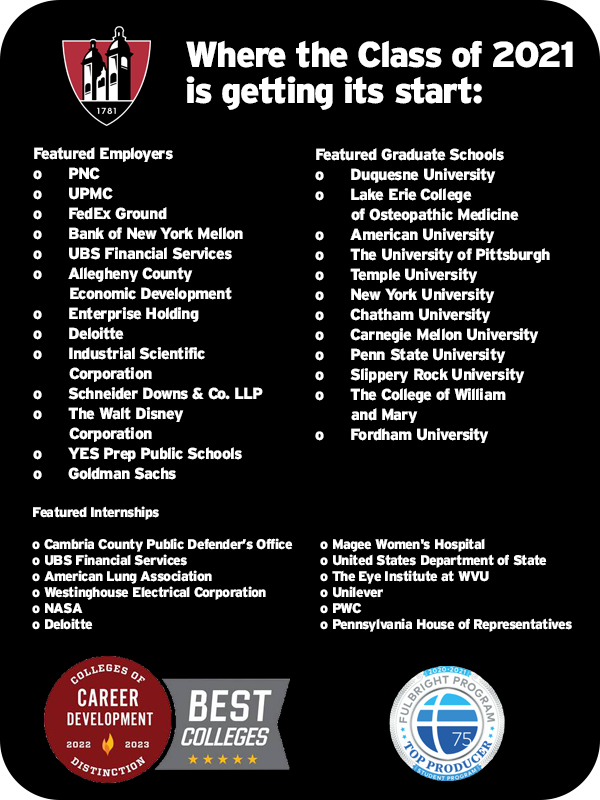 %
student loan default rate
%
of W&J students receive at least one scholarship
%
of financial aid awarded as "gift aid" meaning no repayment required after graduation
What's Next?
Contact the Admissions Team to learn how affordable a W&J education really is.