The Department of Communication Arts, with the assistance and support of the W&J Student Theatre Company, is the College's primary theatre-producing body. Serving as a "lab" to apply course lessons, the department provides performance and production opportunities for Communication Arts majors and minors as well as those students with a more casual interest in theatre. The department produces several major productions each year at Olin Fine Arts Center and in other campus venues.
2021-22 Season
THEATRE SLAM!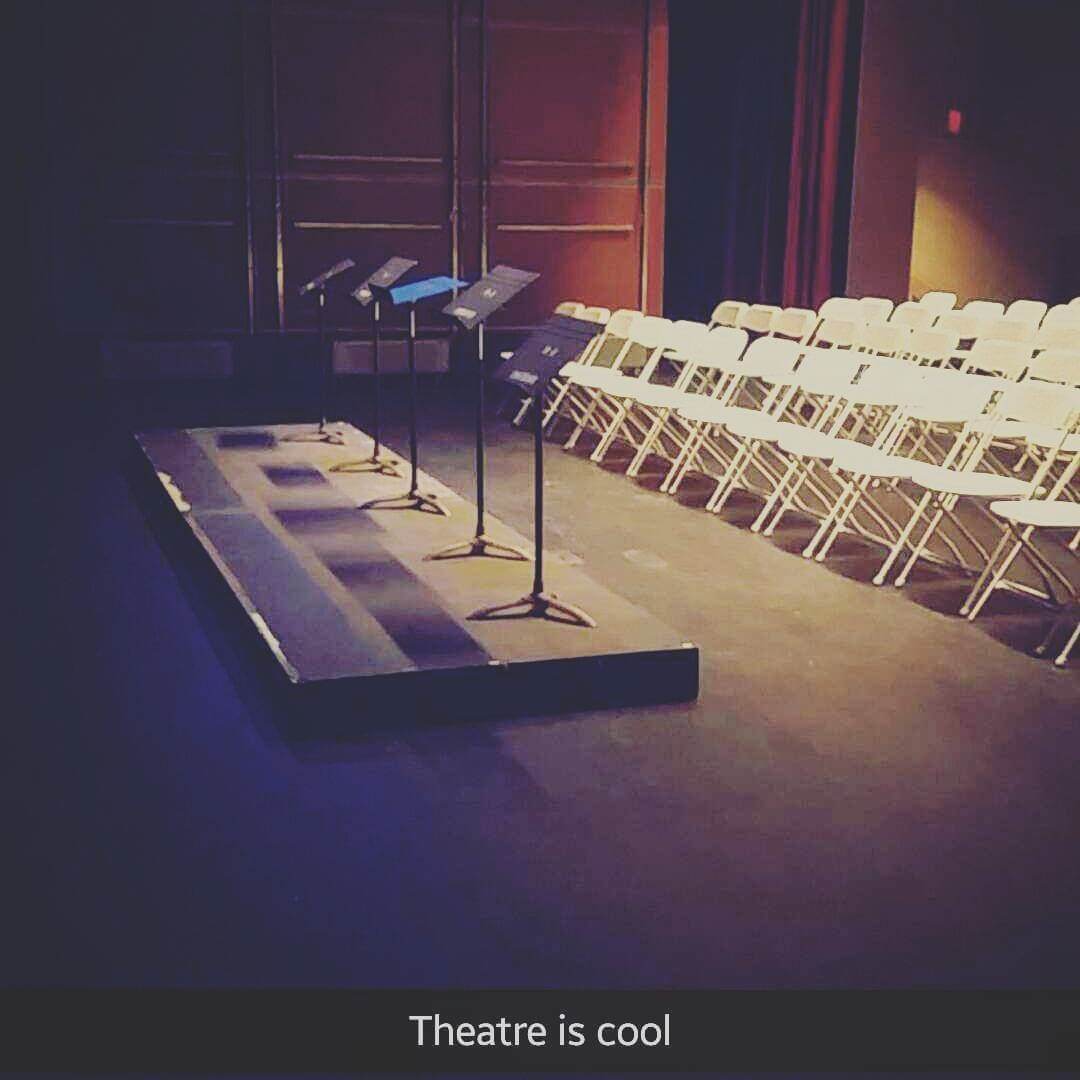 One Night Only!
Saturday, Sept. 11, 2021
7:30 p.m.
What do you get when you lock student directors, writers, and actors in the theatre overnight? COMBUSTION! EXPLOSION! (or as the poets say) SLAM! Join us for the annual experiment in "dangerous" theatre. As you can imagine, this year promises to be unique.
W&J Student Theatre Company and Alpha Psi Omega Theatre Honor Society present THEATRE SLAM – an entirely student-driven event! Within the space of 24 hours, our students will create and present an evening of theatre.
*Warning-possible adult themes/language.
Everbody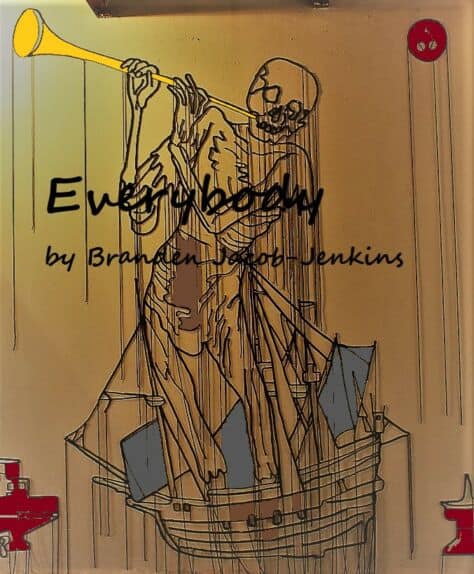 By Branden Jacobs-Jenkins
Directed by Carley E. Lyon
Thursday, Friday, and Saturday
November 18-20, 2021
7:30 p.m.
DEATH: "God needs a… report from you. Just like some general sense of your time here and how you spent it, how you lived your life so wrong and why – you know, like a presentation…. I think it's for internal purposes…."
Everybody, a finalist for the 2018 Pulitzer Prize for drama, is a modern riff on the fifteenth-century morality play Everyman. "Everybody" must go on an allegorical journey for which they
seek a companion – from personifications of "Kinship," "Friendship," "Strength," "Beauty" – in
the hope that one of them will accompany "Everybody" on their appointment with Death. In the process, they explore the meaning of living.
Guest Director
Carley E. Lyon (née Adams) is a director, actor, and professional nonprofit writer based in Pittsburgh, PA. She graduated from Washington & Jefferson College in 2015 with a Bachelor of Arts in Communication Arts and a Professional Writing Concentration.
Carley made her directing debut in 2015 at W&J with the one-act comedy, "Sometimes You Just Gotta Get in There," written by fellow alumnus Drew Aloe. It was the first entirely student-run production at W&J in a decade. In 2018, Carley was recruited for Little Lake Theatre
Company's Emerging Director Program in Canonsburg, PA, where she served as dramaturge and assistant director for Tom Stoppard's Arcadia (dir. Jena Oberg) and assistant director for James Goldman's The Lion in Winter (dir. Art DeConciliis). In 2019, she made her Pittsburgh directing debut at the Pittsburgh New Works Festival with the one-act black comedy, "Statin Eye-Land Fairy," by Richard Manley. Most recently, she directed Mrs. Mannerly by Jeffrey Hatcher as part of Little Lake Theatre's 2021 Main Stage Season.
Carley is excited to bring Everybody to life at Olin Fine Arts Center, the very place where her creative identity was born. Special thanks to the faculty of the Communication Arts Department - both present and retired - for encouraging her to aim ever higher!
Winter Tales XX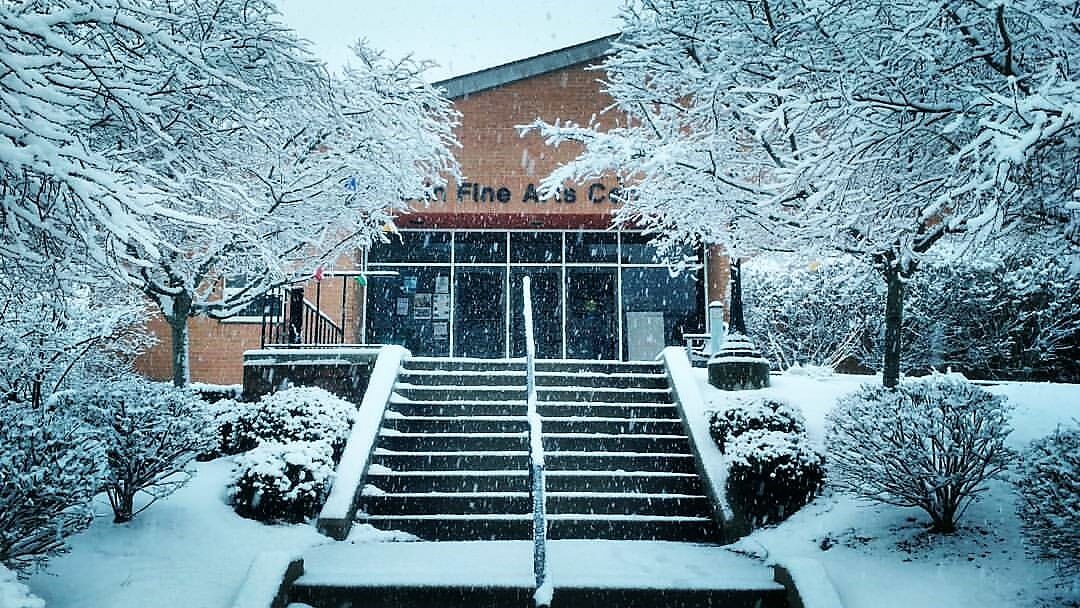 Thursday, Friday, and Saturday
February 3-5, 2022
7:30 p.m.
Olin Studio 102
The ever-popular Winter Tales returns for an evening of short one-act plays (ten-minute plays, actually) drawn from original scripts submitted by members of the W&J community.  It is a fast-moving and diverse entertainment from fresh voices. Our twentieth year!
*Warning- possible adult themes/language.
The Rocky Horror Show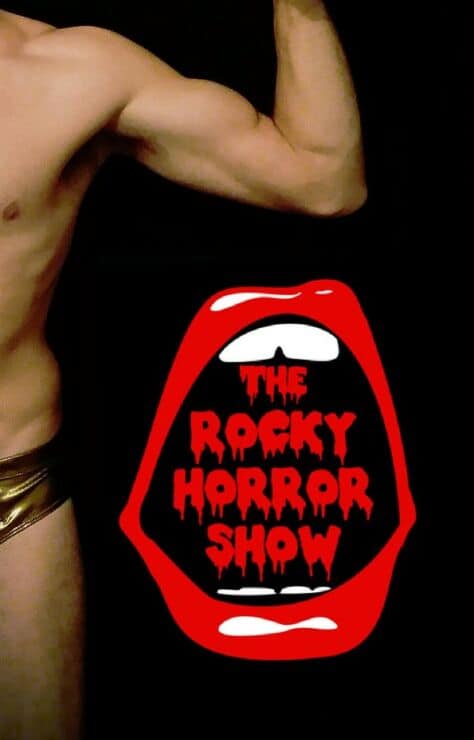 By Richard O'Brian
Directed by Karin Maresh
Thursday, Friday, and Saturday
April 7-9, 2022
7:30 p.m.
NARRATOR: "I would like – if I may – to take you on a strange journey. It seemed a fairly ordinary night when Brad Majors, and his fiancée Janet Weiss . . . (two young ordinary healthy kids) . . . left Denton that late November evening to visit a Dr. Evrett Scott ex tutor and now friend to both of them . . . It was a night out they were to remember (Thunder) for a very – long – time."
Will Brad and Janet ever find Dr. Scott? And who else will they meet along the way? Richard O'Brien's The Rocky Horror Show has, since its premiere in 1973, been one of the world's favorite rock musicals, and now W&J brings Brad, Janet, Rocky, and, of course, Frank 'N' Furter to life! Join us for the thrill of "Time Warp," "Sweet Transvestite," and more as we enter the fun, edgy, and slightly naughty realm of O'Brien's Science Fiction Double Feature.
WNJR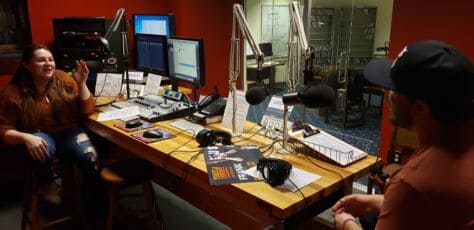 Join us online at wnjr.org!
The WNJR station is housed in the Burnett Center. Faculty in the Department of Communication Arts teach radio, podcasting, and production classes, and manage student on-air talent. Tune in to 91.7 FM on your radio or listen online at wnjr.org to hear contemporary hits, radio dramas, student DJs discussing music trends, debates, faculty-led discussions, and student sports talk shows.